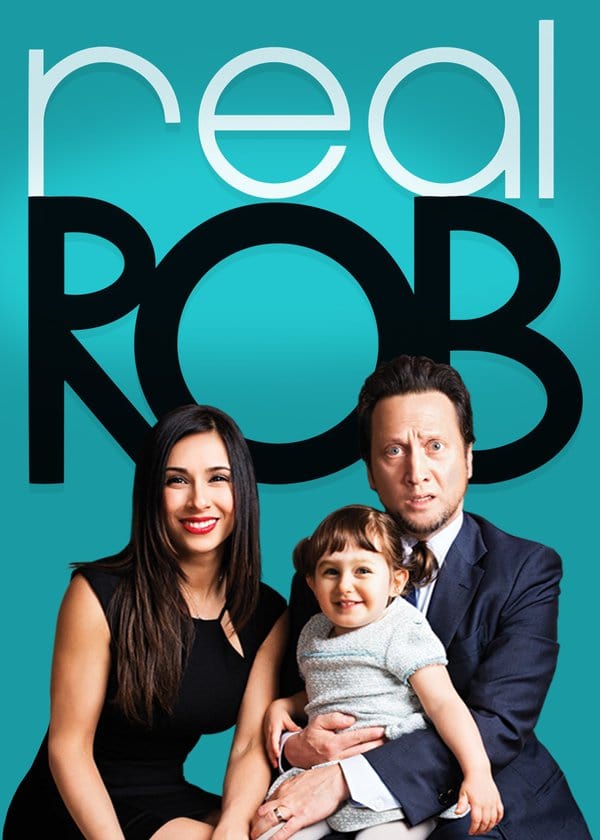 This is a hilarious show about Rob Schneider's life (in the Real Bob character), with his wife Patricia, baby Miranda, and others. Rob Schneider was very funny back in the day, and he is even more funny now that his humor has multiple layers to it.
I can relate to the show big time. Of course I've never been involved with Hollywood… but… I did spend like 6 months living in Los Angeles with my Mexican wife who used to bust my ass for everything. Actually, she even busted my balls, making me get a vasectomy, just like the Real Rob guy (but he got out of that by conning his assistant into it). Oh yeah, at the time we also a new baby (and a two year old).
I had never planned on living in LA and bolted there to catch up with my wife, who just up and left our life in Mexico City (where I thought things were going well for us, but whatever).
So when she went back to the border, to Tijuana, to re-enter and extend the visa… she was denied re-entry, kind of deported, and she returned to Oaxaca with our two year old (I would have to catch up to them, yet again).
That was an ugly scene, with officers shouting at my wife and even at my two-year old, and when I told her not to sign the removal order with a 10-year ban, well, I was actually approached by a Customs and Immigration officer, who, with his hand on the baton, said: "are you some kind of fucking lawyer?"
So I was in LA with a three-week old breastfeeding baby that I could not deliver to her mother (on the Mexican side) because we had not accessed the birth certificate, certificate of birth abroad, nothing. I had to round all that up while figuring out how to take care of a baby. Meantime I was editing for Expedia, between experimenting with baby formula and changing diapers.
My last month in LA was one of the most stressful times of my life. Very little sleep. Anxiety. I lost a lot of weight. That's when the marriage began to unravel, naturally… But I'm a glass-half-full kind of guy: LA, great place, my lovely daughter was born there.
In any case, I think Rob Schneider is a comic genius. He's been relatively quiet compared to his early career. He's saving the best for last, and I wish I could thank him for it. The show was very therapeutic for me.
With this Real Rob, I get to open up one of the most troubling chapters of my life and have a good laugh about it. Yeah, now, finally. Some 15 years later.