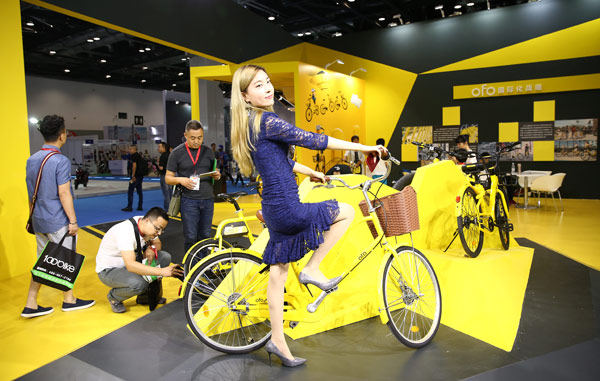 Because I've reported on the upside and downside of China's bike systems, I thought I'd relay this article.
China's bike sharing system to be launched in Vienna
VIENNA — China's station-free bicycle-sharing-system is to be launched in Vienna, capital of Austria, on Sunday, the Beijing-based Chinese bicycle sharing company, Ofo, told Xinhua on Friday.
Found in 2014 as a student project, Ofo was supported by the internet technology and is pushing forward its station-free bicycle-sharing-system, which would allow bike riders to share the Ofo bikes by using app to scan and unlock the bikes, searching the bikes available in the city by their smart phone.
Unlike the traditional bike sharing system, no bike stations are built, commuters could leave the bikes any corners allowed in the city.
The company has launched 8 million bikes worldwide, the major market is still in China, especially in the large cities like Beijing and Shanghai, meanwhile, the company is trying to explore the oversee market.
The complete article is here:
http://www.chinadaily.com.cn/business/tech/2017-08/26/content_31135451.htm